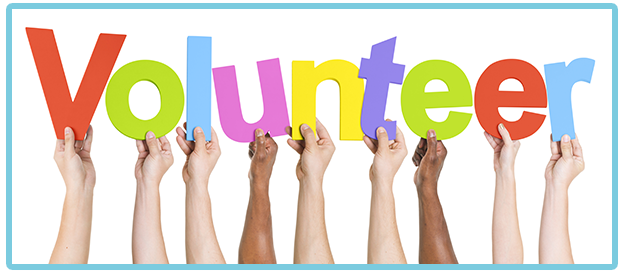 Do you love animals? If so, we need your help! We have many ways to get involved as a volunteer at the Gwinnett Humane Society.
Here are a few ways you can help:
"ODD JOBS" TEAM:
We are always in need of help on our "ODD JOBS" Team. This team is an important part of our volunteer family and provides help with "behind the scenes" task that are critical to the operations of our other committees. "Odd Jobs" include our Laundry Brigadge team (team picks up laundry from our adoption center, washes/folds, and returns it to adoptions to help us keep fresh towels/bedding available for the animals at adoptions), our Newsletter Folding Team (to help with folding/prep of quarterly newsletter mailings and other occasional special events mailings), Gift Basket Team to help make up gift baskets for our Holiday Open House and special event Silent Auctions, Food Pick-up Team(to assist with scheduled pick-up of food donations for our foster animals), and much more…
SPECIAL EVENTS:
GHS is very active in and around our community — whether it's hosting our annual Hogs For Dogs motorcycle ride, planning our popular PAWfest festival each Spring, setting up our Holiday Open House each year, managing our Rummage Sale, setting up an information/education booth at local area festivals, or joining in parades for local organizations or special events. We always need people to help represent GHS around town, to help educate, raise donations, or just promote our mission.
PAT-A-PET:
Do you have a special dog, cat, rabbit etc. that loves being around people? Come and share this special bond with your pet at local nursing homes and hospitals. "Scientific research has shown that interaction with animals can significantly improve humans' physical and emotional health. Put as simply as possible, pets make people feel good and they help healing happen."
FUNDRAISING:
Since GHS is a non-profit organization supported solely by donations and receives no government funding, the fundraising committee is the backbone of the organization. Hoping to carry on the fun and education, we are always looking for ways to combine fundraising and awareness. We need bright, outgoing people with fresh ideas to keep this committee exciting and constantly moving.
PLACEMENT COMMITTEE / ADOPTIONS:
Placement is a great way to learn about animals and their care in addition to finding great "forever homes" for homeless pets. Foster homes are always needed but there are many other facets to our Placement Committee including phones lines, adoption days, planning and scheduling, and transportation. Help our dogs and cats find great, loving homes by participating in our adoption days at our Adoption Center. You can volunteer for all or part of a day, every week, or just occasionally.
FOSTER HOMES:
We need volunteers to take dogs and/or cats into their homes to provide a safe, nurturing, indoor environment while they are awaiting a new home. We need people who can make the animal(s) a temporary member of their family to aid them in the transition time between homes. This might be for a few days or several weeks depending on the animal's needs. This can be a very rewarding experience for the animal as well as the person or family with whom they stay. To read more about our foster home program, click here.
PUBLICATIONS:
In addition to our quarterly newsletter, we also submit articles for local print and online outlets. With so much writing to do, we need volunteers with fresh ideas and the gift of gab to help us develop and enhance our catalogue.
See anything you like or that you think you can help with? If so, please go to the Info and Orientations page to learn more.
If you have additional questions, please contact our volunteer coordinators at (put email address here)