Happy Birthday, Cheyenne !!
Join us Saturday, August 27th from 1:00 – 4:00 at Wild Birds Unlimited In Suwanee For The Celebration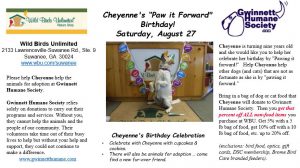 (click picture to enlarge)
Kittens, kittens, and more kittens!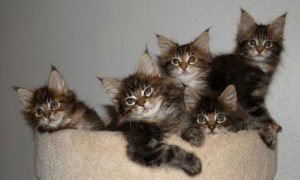 Since it is kitten season we are in need of a few things.
Kitten Food (dry)
Kitten Meal replacement (power is fine)
Kitten Food (wet) – Fancy feast?
Litter – non clumping
Plastic cat carriers
We are open Saturdays and Sundays Noon to 5pm

Our loca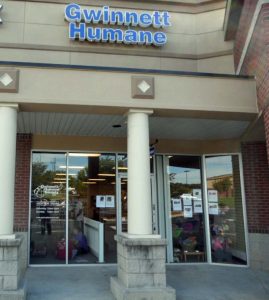 tion is in the Village Shoppes of Sugarloaf shopping center.  This is the Publix shopping center on the corner of Sugarloaf and Five Forks.  We are located at 3370 Sugarloaf Parkway, Suite D-5 , next door to H&R Block .