Pat–a-Pet is a community outreach program offered by Gwinnett Humane Society. Our volunteers share their personal pets monthly with residents in an assisted living center, a women's shelter, and/or a facility for adults with intellectual disabilities. It has been scientifically proven that animal-assisted therapy and activity visits provide numerous cognitive, physical, social and emotional benefits to diverse human populations which include the elderly, children, physically disabled, deaf, blind, emotionally or physically ill.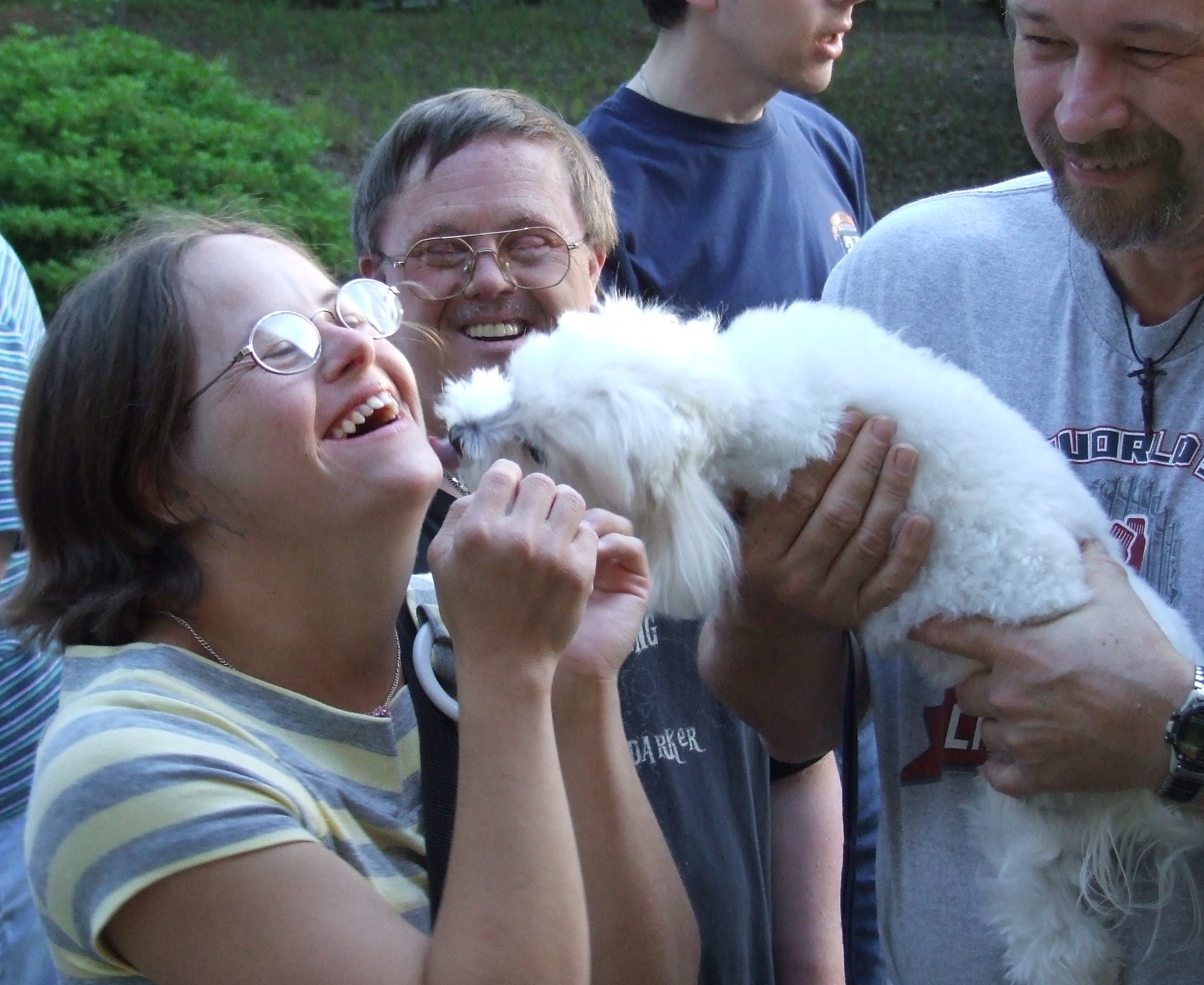 The bond between humans and animals is truly magical and healing. A short time with a pet can make a person forget their cares and worries and experience pure joy and happiness.
To participate in the program we require the following:
Friendly Pet
Leash & Collar with Current Tags
Basic Obedience (CGC is recommended but not required)
Up to Date Vaccinations and Flea Prevention (Heartworm strongly suggested)
Participation in the Pat–a-Pet program is WIN-WIN. The residents enjoy the interaction with the dogs, and the volunteers enjoy the interaction with the residents. Our volunteers get as much out of a visit as the residents do.
For more information, contact patapet@gwinnetthumane.com or plan to attend one of the Orientation sessions.
Here are the visit dates for 2015. We have two visits monthly for Annandale and one visit monthly for Partnership Against Domestic Violence (PADV).
2015
Annandale Village
PADV
October
10/13, 10/28
October
10/3
November
11/10
November
11/7
December
12/08
December
12/5
2016
Annandale Village
PADV
January
1/12, 1/27
January
1/9
February
2/9, 2/24
February
2/6
March
3/8, 3/23
March
3/5
April
4/12, 4/27
April
4/2
May
5/10, 5/25
May
5/7
June
6/14, 6/29
June
6/4
July
7/12, 7/27
July
7/9
August
8/9, 8/24
August
8/6
September
9/13 , 9/28
September
9/3
October
10/11, 10/26
October
10/1
November
11/8
November
11/5
December
12/13
December
12/3